Sweet tasting Apple Cider Gummies, not sour
Highest strength ACV Gummies available, with the mother and 600mg ACV in every gummy
A natural solution to aid detox & speed up weight loss
Vital for clearer skin, better digestion & more energy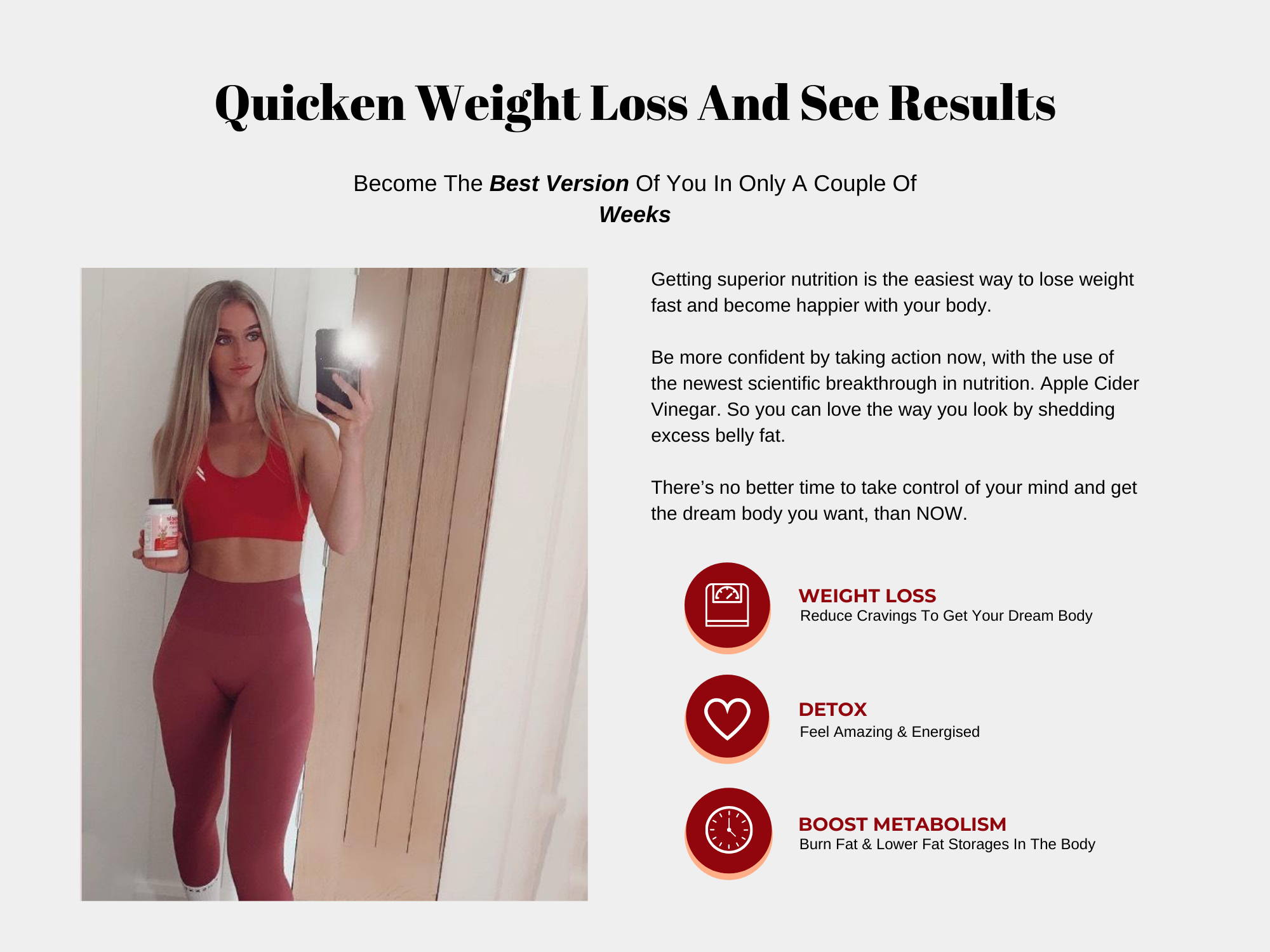 Quicken Weight Loss And See Results
Become The Best Version Of You In Only A Couple Of Weeks.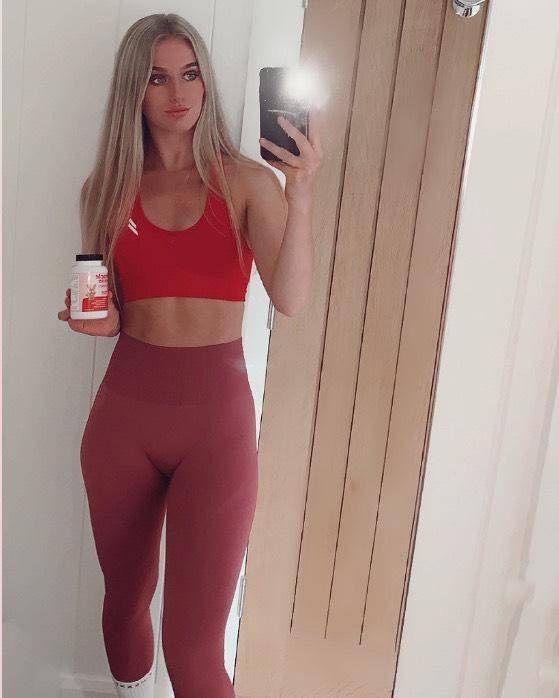 Getting superior nutrition is the easiest way to lose weight fast and become happier with your body.
Be more confident by taking action now, with the use of the newest scientific breakthrough in nutrition. Apple Cider Vinegar. So you can love the way you look by shedding excess belly fat.
There's no better time to take control of your mind and get the dream body you want, than NOW.
Weight Loss
Reduce Cravings To Get Your Dream Body
DETOX
Feel Amazing & Energised
BOOST METABOLISM
Burn Fat & Lower Fat Storages In The Body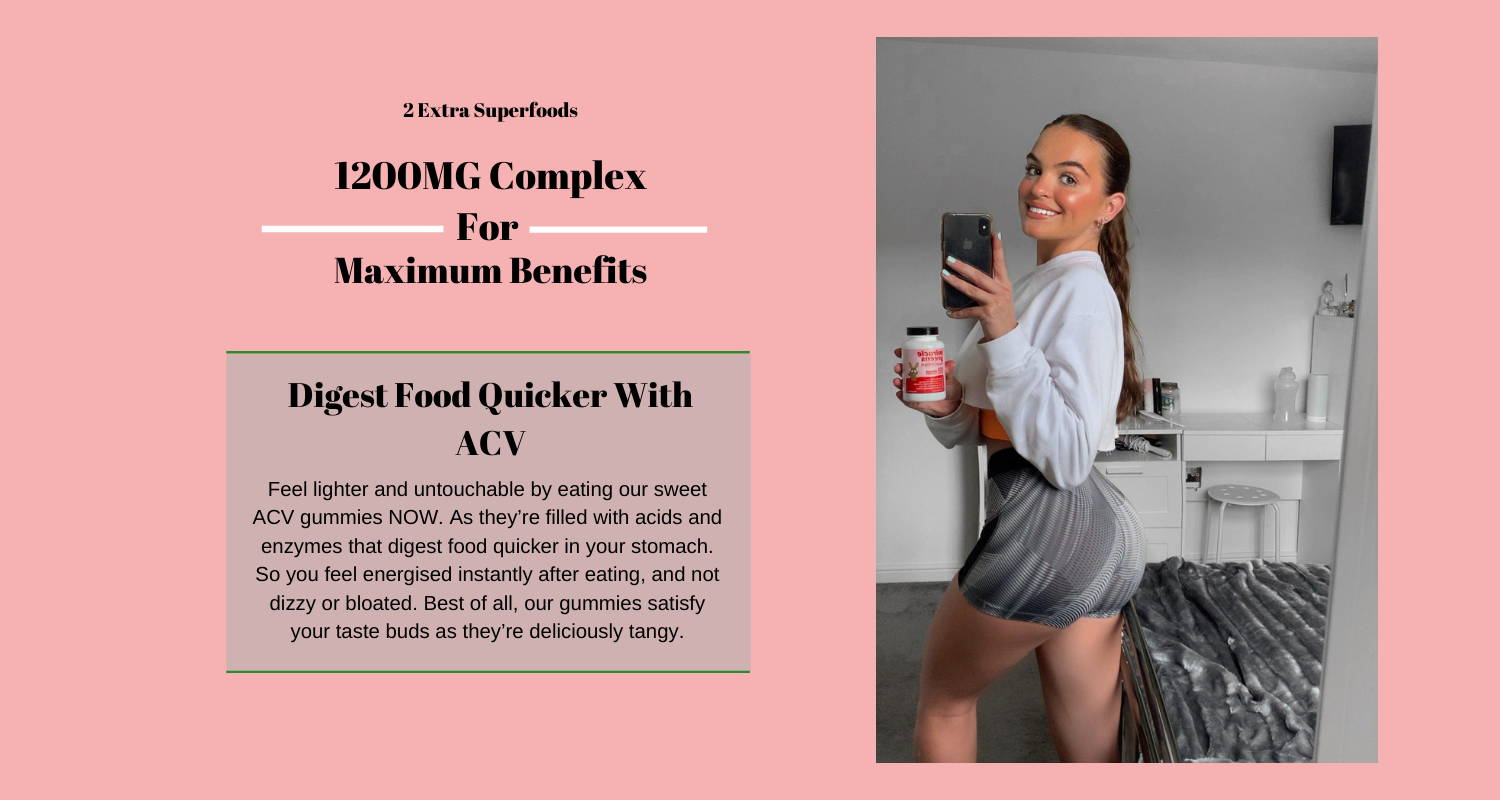 1200MG Complex
For
Maximum Benefits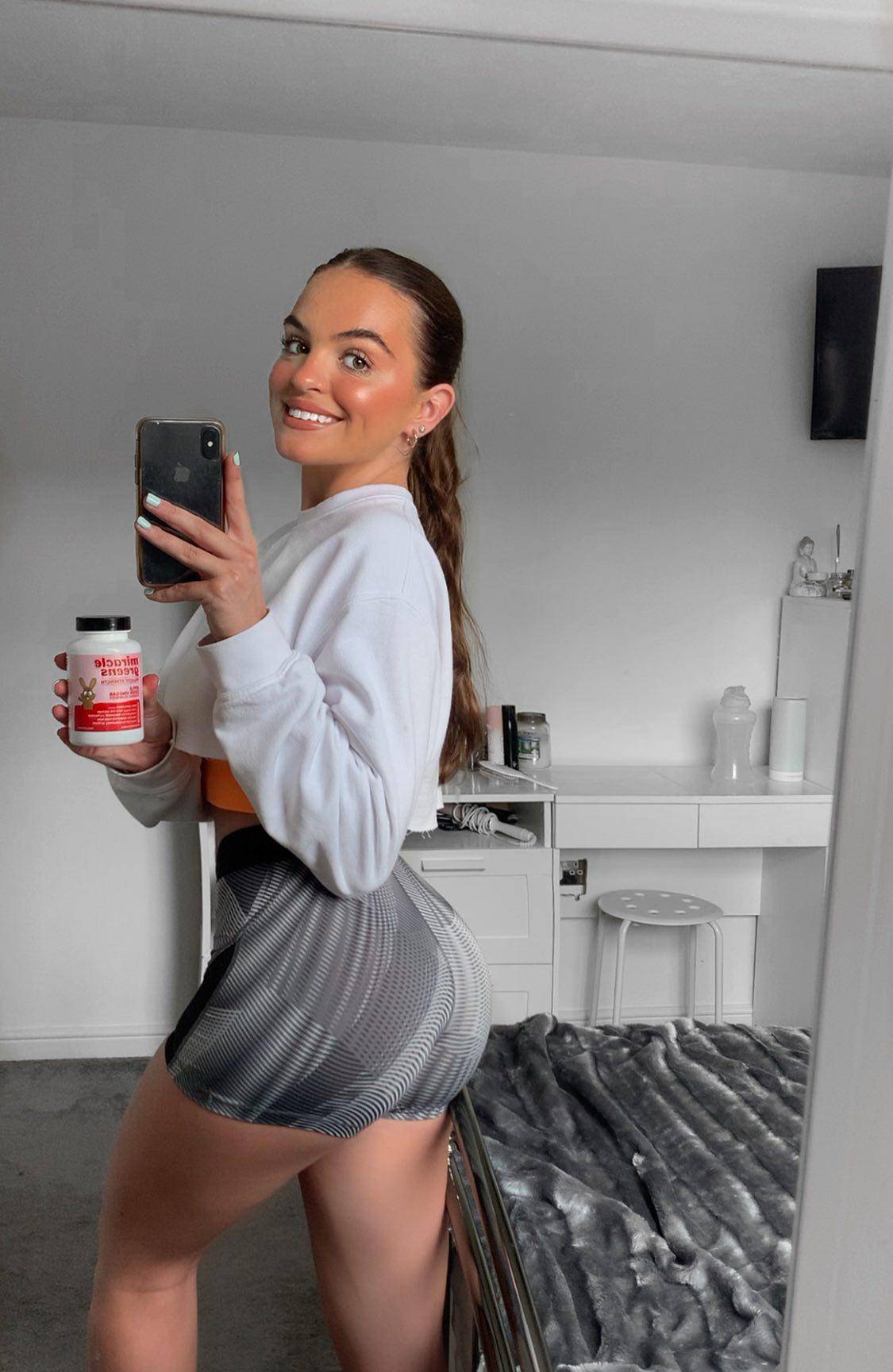 Get Rid Of Your Digestion Problems With A Natural Probiotic
Our Apple Cider Gummies are raw and unfiltered with "The Mother". Which contains enzymes, friendly bacteria and acid, that catalyse the digestion of proteins and food in the stomach, to stop bloating. Our ACV gummies are also high in a soluble fiber called pectin, that supports weight loss by acting as a natural laxative for emptying your bowels.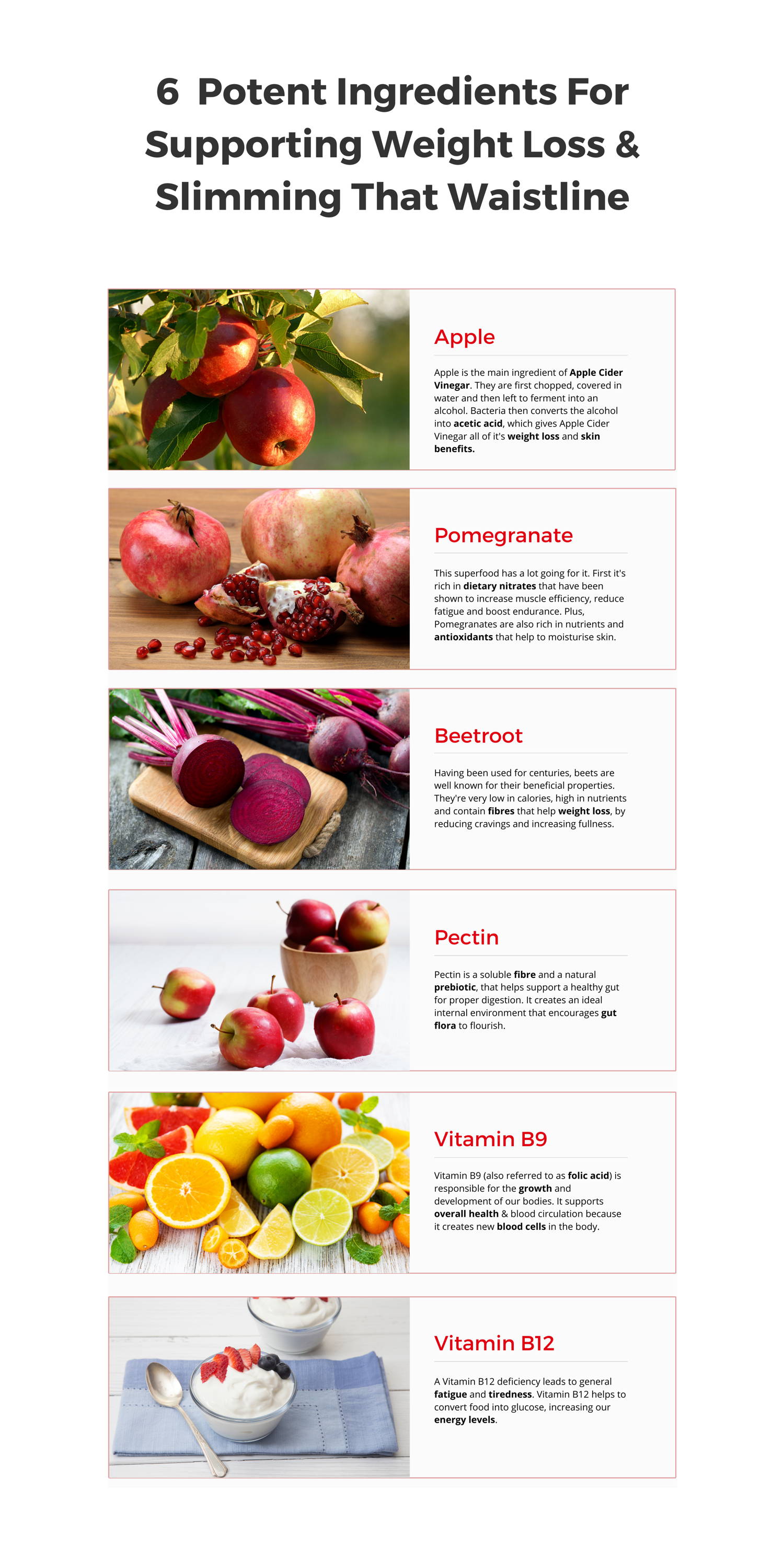 6 Potent Ingredients For Supporting Weight Loss
& Slimming That Waistline


Apple
Apple is the main ingredient of Apple Cider Vinegar. They are first chopped, covered in water, and then left to ferment into an alcohol. Bacteria then converts the alcohol into acetic acid, which gives Apple Cider Vinegar all of it's weight loss and skin benefits.
Beetroot
Having been used for centuries, beets are well known for their beneficial properties. They're very low in calories, high in nutrients, and contain fibres that help weight loss, by reducing cravings and increasing fullness.
Pectin
Pectin is a soluble fibre and a natural prebiotic that helps support a healthy gut for proper digestion. It creates an ideal internal environment that encourages gut flora to flourish.
Pomegranate
This superfood has a lot going for it. First it's rich in dietary nitrates that have been shown to increase muscle efficiency, reduce fatigue and boost endurance. Plus, pomegranates are also rich in nutrients and antioxidants that help to moisturise skin.
Vitamin B9
Vitamin B9 (also referred to as folic acid), is responsible for the growth and development of our bodies. It supports overall health & blood circulation because it creates new blood cells in the body.
Vitamin B12
A Vitamin B12 deficiency leads to general fatigue and tiredness. Vitamin B12 helps to convert food into glucose, increasing our energy levels.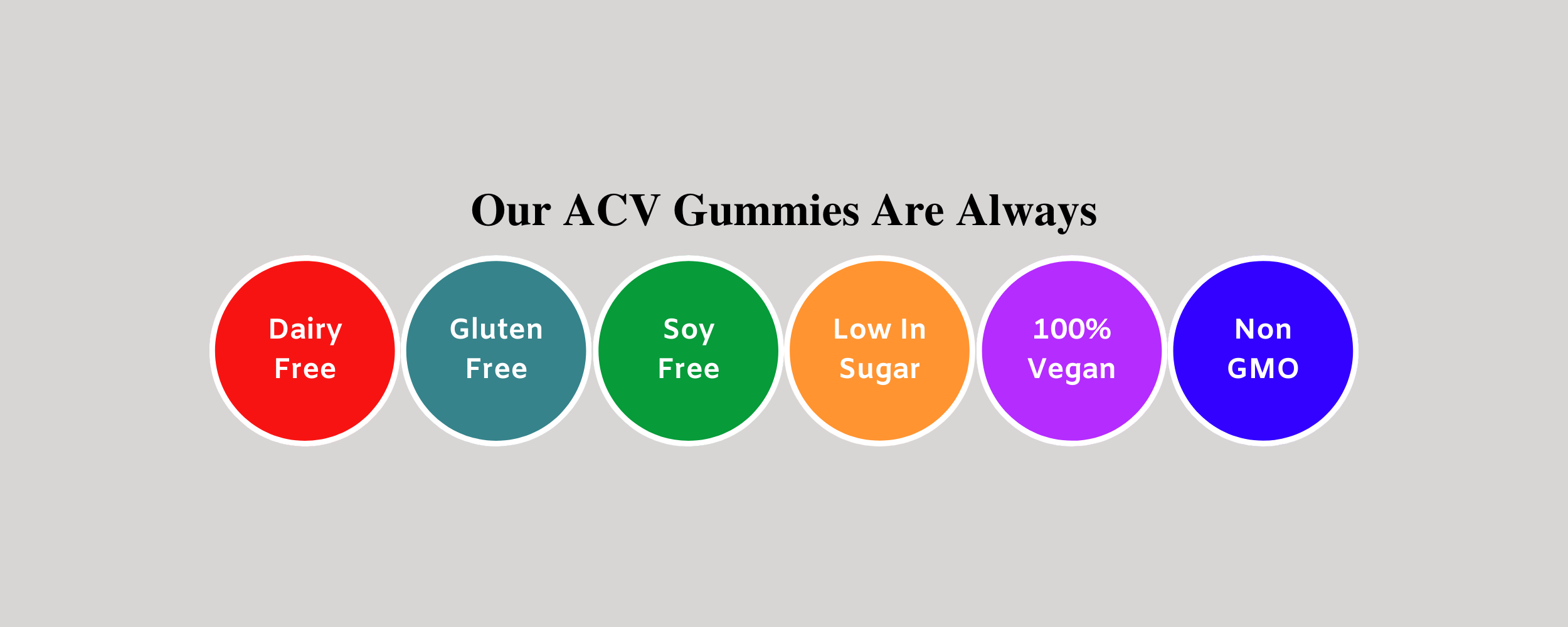 Our ACV Gummies Are Always